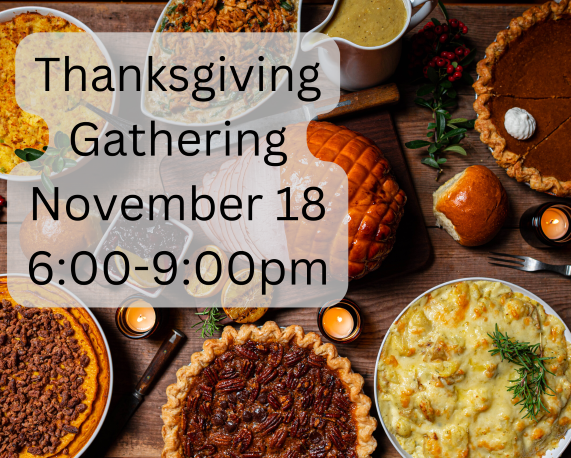 Date/Time
18 Nov 2022
6:00 pm - 9:00 pm
Map Unavailable
Do you want to experience Thanksgiving, a traditional American holiday? Over Thanksgiving, Americans typically eat together and celebrate what they are thankful for.
The locations will be sent out closer to the event date.
If you know you will need a ride, please let me know as soon as possible so I can put a list together of everyone needing rides!
We are so excited to start meeting together and we can't wait to meet those of you we haven't met yet.