---
These services are free, provided by the Christians who support and volunteer in IFI.
Students, if the link below is not working, please send an email to us immediately at
---
The Columbus Airport is located about 1 hour 20 minutes away from Athens, OH. We would love to go pick up everyone, but due to distance and schedule, we only have limited number of drivers to help with airport pickup. If your flight arrives during the day, you can take Gobus or Ohio University Shuttle bus. We will go pick you up at the bus station and help with temporary housing.
Leaving Columbus Airport at 6:35 AM, 10:00 AM, and 3:15 PM, after getting your luggage follow the sign of Ground Transportation and this big green GoBus sign. You can buy tickets online or from the driver. (Driver only takes cash and no change. Prepare $15 dollars to take the bus.)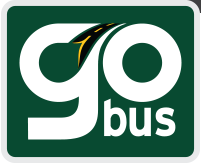 Shuttle bus Schedule: 8/13/2017-8/14/2017:  3:00pm, 11:00pm EST   & 8/19/2017-8/27/2017:  2:00pm, 6:00pm, 11:00pm EST
Reservation link for OU shuttle